Disaster Preparedness and Offsite Data Backup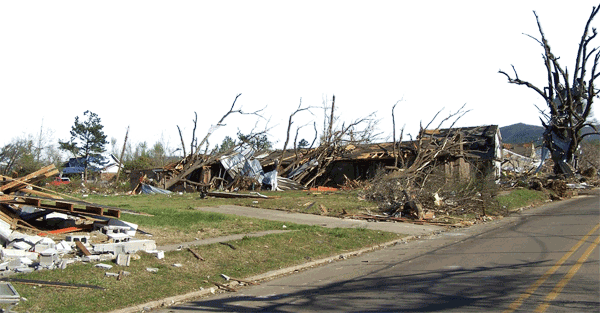 One of the most important aspects of Disaster Preparedness Planning is choosing an appropriate strategy for the back-up and recovery of your information systems.
Critical office processes must be matched with information system needs to determine an appropriate recovery strategy. Consideration should be given to the impact of severe damage to both the premises and telecommunication systems on the information based services.
Apprentice Information Systems, Inc. offers several disaster preparedness products for your office. Important factors to be considered are the speed and accuracy of recovery, and the available budget for data back up and system recovery strategies.


Multi-Site Remote Backup
This service utilizes the latest Internet technologies to store multiple copies of your data in multiple locations across the United States. Your data is strongly encrypted before transmission and cannot be read, except by authorized personnel only. The service operates every night, and provides a minimum of five (5) preceding days of backup information.
Backup Data Validation
Backups are received from your office and compared file by file with an inventory which is automatically updated on the County system. This prevents inaccurate or incomplete backups which can jeopardize a seemingly "OK" backup. This service may be combined with either a local tape backup strategy or with the Multi-Site Remote Backup.
Temporary Remote Operation
Using time tested technology and the resources of Apprentice, this service can bring your office information system back into operation in as little as twenty four hours after a large scale service interruption. Your data and critical programs will be loaded on a server at Apprentice and a link to them will be provided to your office. You will be able to conduct your office's business from a school, motel, public office or anywhere that an Internet connection is available.

This service is best when combined with Backup Data Validation and/or Multi-Site Remote Backup.
System and Data Restore
Once a disaster has occurred, Apprentice can provide replacement equipment as necessary to restore your information systems needs.File servers, workstations, network and Internet wiring and administrative services are among the wide variety of services we provide. Professional installation of your programs and most importantly, restoration of your data round out our offerings.This service may be combined with either a local tape backup strategy or with the Multi-Site Remote Backup.
These options may be purchased individually or combined to provide a high degree of security with a low amount of downtime if a major disaster should damage or destroy your information system.
Apprentice Information Systems should be at the center of your disaster preparedness planning.